India is a combination of many types of vegetations like deserts, mountains, plateaus, whatnot. And also it is a combination of different cultures and religions. Many foreigners mention India as one of the countries to visit before you leave this world. Here are a few Incredible places in India that you can go only on foot.
Chadar Trek – Ladakh
Chadar Trek in Ladakh is like no other trek in the Himalayas. Walking on a frozen thick glass-like river, with dramatic mountains on both sides, is an experience of a lifetime. If you are the one who enjoys risks and wants to experience thrilling moments, then this place is for you. The Trek is amongst the most challenging treks in the world and one of the toughest and most adventurous treks over frozen Zanskar river in the Indian state of Jammu and Kashmir.
Mawsmai Cave – Cherrapunjee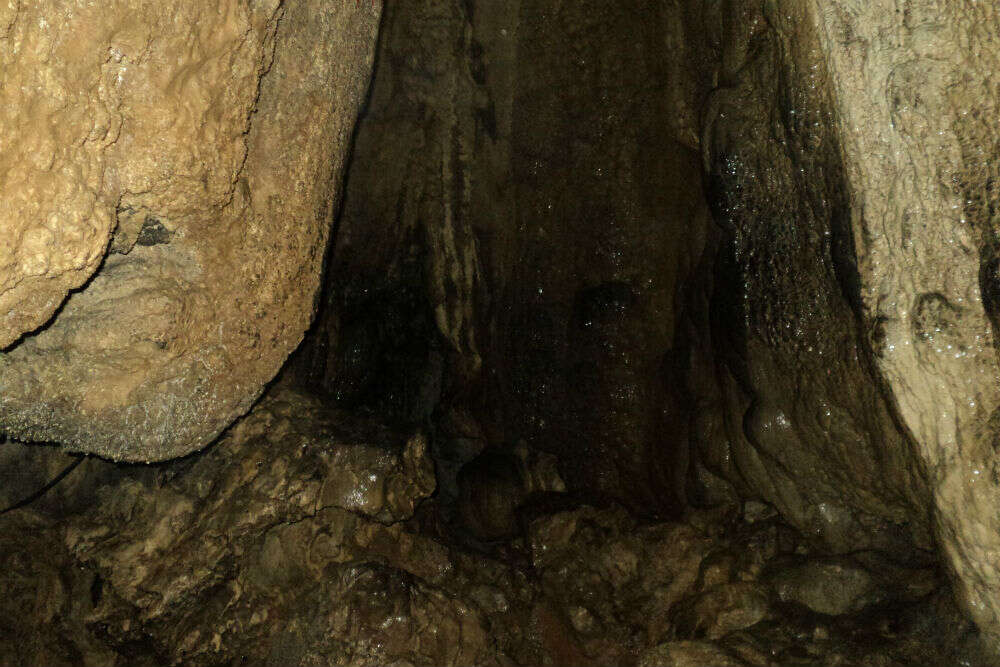 Mawsmai Cave is at a stone's throw away from Sohra (Cherrapunjee) and 57 km from Shillong in the little village of Mawsmai. There is a network of underground caves which is full of beautiful and sometimes scary stalactites and stalagmites. Contrary to usual tourist spots, the cave was pretty deserted and only a few groups were out there to explore. It costs you INR 20 as the entry fee. There is a short hike through the forest to reach the main entrance of the cave.
Palani Hill Falls – Kodaikanal
Thalaiyar Falls is one of these scenic beauties which is the pride of Tamil Nadu. Hidden deep in the wood of Palani Hills, this beautiful waterfall is gaining popularity day by day. It is also called a Rat tail falls. Thalaiyar Falls is surrounded by the lush greenery of Palani Hills and hence, it provides its visitors with the unseen magnificence of the fall through its majestic views.
Nanda Devi Mountain -Uttarakhand
This has been a great mystery since the 1970s. When China was testing nuclear missiles, the US wants to track these nuclear missions through India. The, then, government blindly allowed the CIA to plant machines which consist of plutonium material in it. Due to bad weather, the CIA people left that machine at these mountains where it needs to be planted. After a year when they came for this machine, it was lost. Few operations were conducted though none of them was successful. This place remains a mystery for these plutonium cells. Seeing this place can evoke a thrilling feel in you.
Coral Reefs – Lakshadweep
Beautiful coral reefs inside Lakshadweep waters is worth seeing them. Going into the water is the only way to admire the beauty of them. Many tourist packages are available. But news from various reports says that these coral reefs are dying. For these underwater colonies, though, whitening is more than a mere draining of colour. They could become diseased and die.
Gurudongmar Frozen Lake – Sikkim
The journey to Gurudongmar Lake is quite long but 100% worth it. is one of the highest lakes in the world and in India. The lake remains completely frozen in the winter months, from November to Mid-May. Though this place is similar to the frozen Zanskar river, this place is quite safe than the latter one.
Mangaladevi Temple –
Managaladevi temple is located in deep forests. This temple is 1000 years old. Yet, this attracts many tourists who admire nature. Hidden in the dense forest of Periyar Tiger Reserve, between Kerala and Tamil Nadu, the Mangaladevi Temple at Thekkady is not just a place for pilgrimage tourism, but a place where you can find the wildness of the forest and the enchanting beauty of nature.
Brahmagiri Mountains-
Brahamagiri mountains are present in Nashik district. Godavari river is originated here. The birthplace of Godavari is the best sightseeing place in these mountains. Due to hilly rocks and forest, this Incredible place is worth seeing for the best travelling experience. Above all, visiting this place in monsoon season will add more beauty.
Amarnath temple – 
The cave is surrounded by snowy mountains. The cave itself is covered with snow most of the year except for a short period of time in summer when it is open for pilgrims. Hundreds of thousands of Hindu devotees make an annual pilgrimage to the Amarnath cave across challenging mountainous terrain. This Incredible place is on the list of every adventure traveller.
Asurankundu Dam and Forest –
Asurakundu dam is one such destination, a dam in the centre is surrounded by a special forest. The entire area comes under the Kerala Department of Forest and Wildlife and needless to say, the dam is in the middle of a forest.  This creates a beautiful waterfall scene in and after monsoon when the dam has enough water.