How to look slimmer:10 incredible hacks
Who doesn't want to receive compliments and grab the eyeballs? Well, most of the compliments pop up for a well-toned body. So every single woman yearns to look slimmer and steal the show.
However, the fact is that most of us do not have a flaunt-worthy figure. Our busy schedule and hunger for professional success make it difficult for us to maintain our perfect shape. But, who said you cannot look perfect despite those flabs and bulges?
Yes, you get that right! There are certain miraculous tips that can make you look slimmer. You just need to experiment with your looks and create an illusion.
Excited to decode the magical hacks?
So, here we go!
1.     Choose the right hemline
A perfect hemline can accentuate your figure in the right way, while a wrong hemline will visually put some more inches in it. So, you need to choose wisely.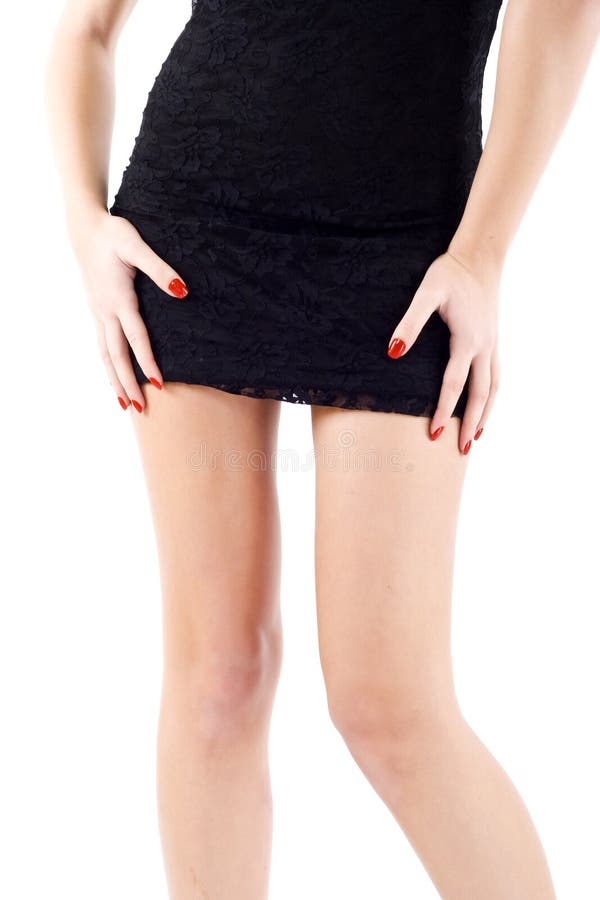 Ideally, 1-inch above knees is a perfect hemline for bulky women. When you wear dresses and skirts with that hemline, your legs will appear slimmer. You can also add a cool pair of tights preferably black or long boots to perfectly match with the attire.
2.     Pick the right footwear
Women should choose their footwear wisely. If you wish to make your legs look slimmer and longer, then you should use comfortable footwear that matches the colour of your skin. You can go for beige or nude- coloured footwear.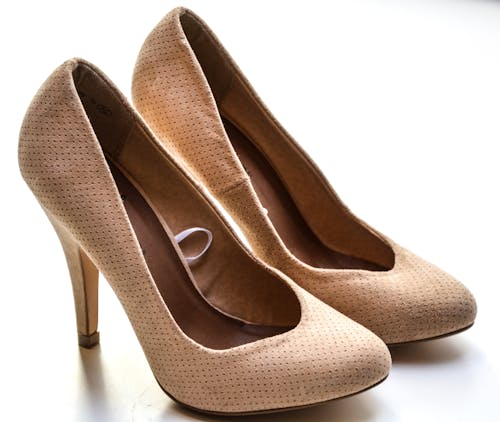 When you are wearing tights or pant, you should team them up with the shoes of the same colour. In any case, you should avoid footwear with straps as these make your legs appear short.
3.     Embrace Contouring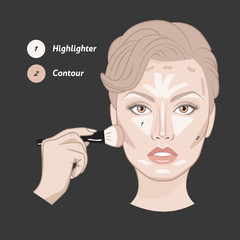 Even if you love to remain minimalistic, you should learn basic contouring. It can do wonders to your face. It helps in hiding double chin and makes your face look narrower. You just need to ace with the application of dark and light tones according to your need.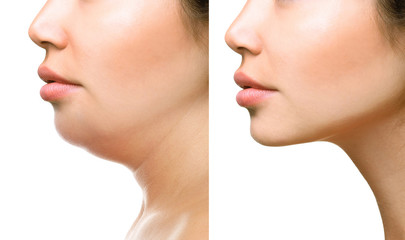 The basic rule of contouring is to lighten the features that you need to show and darken the features that you need to hide.
Following the right order of application is also important. You should start with a highlighter followed by darker tones. You should also make sure that the edges are visible.
4.     Darken you skin tone
Now, this may sound crazy. But yes, darkening your skin tone can make you look thinner.  Tanned skin makes the cellulite and extra pounds less visible.
In order to fake a tan, you need a bronzer. Start by cleaning your skin with a body scrub followed by application of a special moisturizing cream. You should apply extra cream on knees and elbows for a perfect tan-look.

5.     Choose the perfect hairstyle
Our hairstyle can change our overall look. The voluminous hairstyles can create an imbalanced look, so avoid these. Furthermore, long and straight hair should be avoided as they draw attention to problem areas. If that seems impossible to you, then you can add some volume to the hair above shoulders to create a slim look. You can also go for shoulder-length bobs or medium-length hair.
6.     Invest in shapewear
Shapewear is a blessing for all the plumpy women as it makes us look at least 2 inches slimmer. It can be worn under any dress.  Shapewear creates a sleek silhouette while hiding cellulite in the belly and hip area.

Yup! High-rise jeans are just perfect for bulky girls. It hides our belly flab and makes us look slimmer, taller and slender. When buying high-rise jeans, you should go for a dark colour, especially black as that can further create an illusion of slimmer lower body.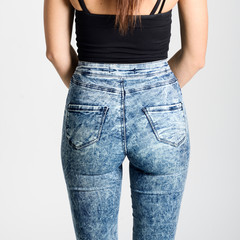 8.     Choose the right set of undergarments
Our innerwear holds significance in accentuating our figure. In order to look slimmer, you should choose innerwear that hides your extra mass. You can wear a bra with full coverage and a high-rise panty to hide the bulges and flabs.

9.     Choose the perfect size of outfits
You may think of hiding your fat by wearing too loose clothes. However, it will make you look even more plumpy.
Clothes smaller or bigger than our usual size highlight the problems instead of hiding them. So, you should choose an outfit that fits you well as that will accentuate what you want and hide the flaws.

10. Pick the right fabric
There are ample of fabrics available in the market. Some can make you look slimmer while some can visually add more inches to your figure.  So, you should choose them wisely.
You should choose flat materials like denim, silk and cotton.  Apart from these, materials like cashmere, jersey, fine cotton or spandex can help in looking slimmer. You should avoid materials that add volume. These include satin, fringe, velvet, suede, metallic, leather and flannel.
So, these were some crazy hacks to look slimmer in no time. You can try these and shine wherever you go. Let us know what the results turned out after you tried any of these hacks.